INTERNATIONAL E-CONFERENCE
V-OPTO 2020 in Association with OATN
26th – 30th May, 2020
About the University
Vinayaka Missions had its inception in the year 1981 with the establishment of the Thirumuruga Kirupananda Variyar Thavathiru Sundara Swamigal (TKVTSS) Medical Educational and Charitable Trust. Not far from then, in 1982,the FounderChairman,Dr.A.Shanmugasundaram instituted the Vinayaka Mission's College of Pharmacy in Salem, the pioneer institution of Vinayaka Missions. In the year 2001 the "Deemed to be University" status was conferred on Vinayaka Missions by The Ministry of Human Resources Development, Government of India, with the recommendations of the UGC Under Section 3 of the UGC Act, 1956 which trascended to becoming Vinayaka Missions Research Foundation (VMRF).
About SAHS
School of Allied Health Sciences was started in the year 2004 with a motive of giving the best education and training in the field of Allied health sciences.Now it has grown enormously not only in student strength but also in terms of its quality and dynamicity.We at SAHS are dedicated to make our students excel in academic and life skills, the most needed in this fast changing world.The infra structure, clinical exposure, hands on training, up gradation of techniques and teaching methodologies are the key to outstanding performances by our students. Now we are stepping into the 20th successful year with 15 Under Graduate courses, 6 Post Graduate courses, and 7 Diploma courses, we are sure to reach the stars with our highly qualified, able and dedicated faculty.
About Optometric Association of Tamil Nanbargal(OATN)
The main objective of OATN is to strive for the achievement of recognition, regulate, regularize the Optometry Profession & Education. We believe this can be done by conducting & facilitating conferences, seminars, workshops & symposiums with reference to the Optometry education and practices. We also want to ensure Optometry cannot be practiced by those who are not qualified and make sure the code of ethics is followed by all optometrists. We believe in reducing the percentage of blindness, low vision and visual impairment by conducting screening programs for persons of all ages including children and senior citizens, also with our participation in blindness control programs and schemes conducted by the government. Our major goal is to establish or help in the establishment of organizations for the rehabilitation of persons with blindness and low vision. In order to enroll as members in this institute, one must be a qualified Optometrist from a reputed institution & maintain a good register of minimum 2 yrs of regular Optometry Programme or its equivalent. We want to ensure a bridge courses to be conducted in order to upgrade the diploma holders to the level of degree holders. One of our top priorities is to facilitate a law for optometry by coordinating with organizations who are involved in the lobby for a law.
Objectives of the Conference
The objective of the Conference is Creation and dissemination of knowledge to the participants in different possible streams of Optometry. The conference will help in facilitation training and information exchange Sessions would also answer the optometry student community their questions about the future choices they can make. In this Conference we are focusing on the Clinical aspects, Corporate opportunities, Innovative opportunities and Research possibilities in the field of Optometry.
THEMES
• NEWER PERSPECTIVES IN OPTOMETRY
• FUTURE OPTOMETRY
• CONTACT LENS
• BINOCULAR VISION
• OCULAR DIAGNOSTICS
• DISPENSING
CHAIRPERSON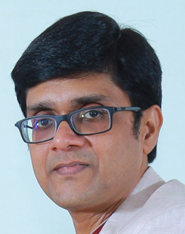 DR.B.SENDILKUMAR
Dean - FAHS, Director-SAHS,
Salem,VMRF-DU
ORGANIZING COMMITTEE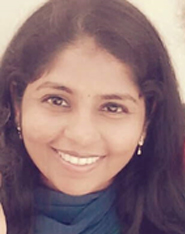 Ms.TAMILCHUDAR.R
ASSO.PROFESSOR,
SAHS,VMRF-DU
Ms.POONGOTHAI
PRESIDENT- OATN
Optical Gallery -Proprietor,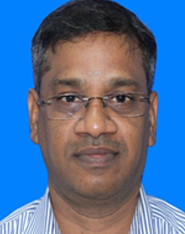 MR.J.JOTHI BALAJI
GENERAL SECRETARY-OATN
Senior Manager - Dept of Optometry
MR.VIVEKANANDAN
TREASURER- OATN
Optometry practitioner & CEO of VnU Opticians
OUR PATRONS
Mrs.Annapoorani Shanmugasundaram
VMRF-Trustee.

Dr.A.S.Ganesan
Chancellor-VMRF-DU

Dr.Anuradha Ganesan
Director,VMRF-DU

Prof.Dr.P.K.Sudhir,
Vice Chancellor-VMRF-DU

Prof.Dr.P.S.Manoharan,
Pro Vice Chancellor-VMRF-DU

Prof.Dr.B.Jayakar,
Registrar-VMRF-DU

Prof.Dr.J.Sabarinathan,
Director (Academics )VMRF-DU

Organizing Secretaries
Mr.D.GnanaSoundar,
Asst.Professor, SAHS,Puducherry

Ms.S.Vennila,
Asst.Professor , SAHS,Puducherry

Ms.B.Iyyamma,Lecturer,
SAHS,Puducherry

Ms.Sathyaprabha,
Lecturer, SAHS,Puducherry

Ms.Gayathiri.K ,
Asst.Professor,SAHS,Salem-VMRF-DU

Ms.Priyadharshini.M,
Lecturer,SAHS-VMRF-DU

Ms.Valarmathi.S,
Lecturer,SAHS-VMRF-DU

Webinars
---
S.No.
From
To
Webinar Topic
Details
1
26-05-2020 11:00 AM
26-05-2020 12:00 PM

1.

How does the Brain See?

How does the Brain See?

Date: 26-05-2020
Time: 11:00 AM to 12:00 PM

Speaker


Dr Jaikishan Jayakumar BS,(Opt), BCA, PhD,
Chief Operations Officer/ Senior Project Advisor,
Indian Institute of Technology Madras

Registration Closed

View
2
26-05-2020 12:30 PM
26-05-2020 01:30 PM

2.

My journey into Innovation

My journey into Innovation

Date: 26-05-2020
Time: 12:30 PM to 01:30 PM

Speaker


Maheswari Srinivasan, M.Optom, F.I.A.C.L.E, F.A.S.C.O,
Manager, Research,
innovation and testing Elisar,
A unit of Dr.Agarwal's eye hospital

Registration Closed

View
3
26-05-2020 02:00 PM
26-05-2020 03:00 PM

3.

Impact of Peripheral Optics on Vision and Myopia Progression

Impact of Peripheral Optics on Vision and Myopia Progression

Date: 26-05-2020
Time: 02:00 PM to 03:00 PM

Speaker


Dr.Karthikeyan Baskaran

Researcher/Optometrist, Ph.D., FAAO. Senior Lecturer at Linnaeus University

Karthikeyan Baskaran received his PhD in biomedical sciences from Linnaeus University, Kalmar in 2012. He then completed his postdoctoral fellowship at Indiana University School of Optometry, USA. He was awarded the prestigious fellowship (FAAO) from the American Academy of Optometry in the 2016 meeting held at Anaheim, California, USA.

He is currently working as a senior lecturer in the Department of Medicine and Optometry at Linnaeus University Kalmar, Sweden. His research focuses on the area of peripheral visual optics, low vision rehabilitation, and retinal imaging. He earned his bachelor's degree in Optometry from Elite School of Optometry, Chennai, India in 2004. He has been invited speaker in international conferences and has authored several peer-reviewed publications in well-known optometry/ophthalmology journals.

Registration Closed

View
4
26-05-2020 03:00 PM
26-05-2020 04:00 PM

4.

Can we use eye Movements to detect Field Defect

Can we use eye Movements to detect Field Defect

Date: 26-05-2020
Time: 03:00 PM to 04:00 PM

Speaker


DR.SHONRAJBALLAE GANESHRAO, MPhil,PhD,Assistant Professor

Selection Grade,Department of Optometry,Manipal Academy of Higher Education (MAHE)

Registration Closed

View
5
27-05-2020 11:00 AM
27-05-2020 12:00 PM

5.

Optometry-A Multidisciplinary Approach

Optometry-A Multidisciplinary Approach

Date: 27-05-2020
Time: 11:00 AM to 12:00 PM

Speaker


Mr.Siddharth.K.K
Lecturer-Nethra Jyoti college,Udupi

Registration Closed

View
6
27-05-2020 12:30 PM
27-05-2020 01:30 PM

6.

Optometrist in Corporate

Optometrist in Corporate

Date: 27-05-2020
Time: 12:30 PM to 01:30 PM

Speaker


Ms.AnanthaLakshmi
AGM-Education & Professional Services,
Essilor india Pvt Ltd

Registration Closed

View
7
27-05-2020 02:00 PM
27-05-2020 03:00 PM

7.

Shaping the Future of Optometrist

Shaping the Future of Optometrist

Date: 27-05-2020
Time: 02:00 PM to 03:00 PM

Speaker


Ms.Anjeline Johnson, M.Optom, PGDHA,
Project Incharge,
Trainer-NABH Accreditation, Pune

Registration Closed

View
8
27-05-2020 03:30 PM
27-05-2020 04:30 PM

8.

Business perspectives in Optometry

Business perspectives in Optometry

Date: 27-05-2020
Time: 03:30 PM to 04:30 PM

Speaker


Mr.Sanjay Metha
Proprietor-Tower Optics,
Annanagar,Chennai

Registration Closed

View
9
28-05-2020 11:00 AM
28-05-2020 12:00 PM

9.

Multifocal Contact Lens

Multifocal Contact Lens

Date: 28-05-2020
Time: 11:00 AM to 12:00 PM

Speaker


Ms.Athira S Gopal
Professional services, Coopervision

Registration Closed

View
10
28-05-2020 12:30 PM
28-05-2020 01:30 PM

10.

Lifestyle lenses & Myopia Control lenses

Lifestyle lenses & Myopia Control lenses

Date: 28-05-2020
Time: 12:30 PM to 01:30 PM

Speaker


Mr.Rupam sinha
Professional Services Manager, Cooper Vision

Registration Closed

View
11
28-05-2020 02:00 PM
28-05-2020 03:00 PM

11.

Future Contact Lens

Future Contact Lens

Date: 28-05-2020
Time: 02:00 PM to 03:00 PM

Speaker


Mr.Harish, AGM,
Dr.Agarwal's eye Hospital

Registration Closed

View
12
28-05-2020 03:30 PM
28-05-2020 04:30 PM

12.

Optometric Evaluation Of Diplopia

Optometric Evaluation Of Diplopia

Date: 28-05-2020
Time: 03:30 PM to 04:30 PM

Speaker


Ms.Divya
Asst. Professor - Optometry,
SRM Medical College Hospital & Research Center

Registration Closed

View
13
29-05-2020 11:00 AM
29-05-2020 12:00 PM

13.

Ocular Diagnostics for Specialized Lens Fittings

Ocular Diagnostics for Specialized Lens Fittings

Date: 29-05-2020
Time: 11:00 AM to 12:00 PM

Speaker


Mr.Premsudhakar, Proprietor
Prem optics and Vision centre, Chennai/ Asst. Prof.
SRM Medical College Hospital & Research Center

Registration Closed

View
14
29-05-2020 12:30 PM
29-05-2020 01:30 PM

14.

Comprehensive diagnostics in BV

Comprehensive diagnostics in BV

Date: 29-05-2020
Time: 12:30 PM to 01:30 PM

Speaker


Mr.Md Oliullah Abdal
Founder Director-Bynocs™

Registration Closed

View
15
29-05-2020 02:00 PM
29-05-2020 03:00 PM

15.

Anterior and Posterior OCT-An overview

Anterior and Posterior OCT-An overview

Date: 29-05-2020
Time: 02:00 PM to 03:00 PM

Speaker


Ms.M.Ashwini
Consultant Optometrist,
Ashwini Eye Care & Arvind Opticals

Registration Closed

View
16
29-05-2020 03:30 PM
29-05-2020 04:30 PM

16.

Biometry-Pearls

Biometry-Pearls

Date: 29-05-2020
Time: 03:30 PM to 04:30 PM

Speaker


Ms.Veena Rao
Consultant Optometrist-Jaya Eye Care, Chennai

Registration Closed

View
17
30-05-2020 11:00 AM
30-05-2020 12:00 PM

17.

Personalized Dispensing

Personalized Dispensing

Date: 30-05-2020
Time: 11:00 AM to 12:00 PM

Speaker


Mr.Premsudhakar, Proprietor
Prem optics and Vision centre, Chennai/ Asst. Prof.
SRM Medical College Hospital & Research Center

Registration Closed

View
18
30-05-2020 12:30 PM
30-05-2020 01:30 PM

18.

Anti Fatigue Lenses

Anti Fatigue Lenses

Date: 30-05-2020
Time: 12:30 PM to 01:30 PM

Speaker


Mr.R.Kumaran
Founder-Trinity Optics, Chennai

Registration Closed

View
19
30-05-2020 02:00 PM
30-05-2020 03:00 PM

19.

PAL Dispensing - A fine Art

PAL Dispensing - A fine Art

Date: 30-05-2020
Time: 02:00 PM to 03:00 PM

Speaker


Ms. B S Savita, BS(OPTO), MBA,M.Phil
Proprietor
Eyeful Medwear
Proprietor & Consultant Optometrist
Eyeful Optometry Clinic

Registration Closed

View
20
30-05-2020 03:30 PM
30-05-2020 04:30 PM

20.

Private Practice-A Practical Approach

Private Practice-A Practical Approach

Date: 30-05-2020
Time: 03:30 PM to 04:30 PM

Speaker


MR.SAMUEL LIVINGSTONE,M.Opt,FVT,FBDO,FIACLE

Managing Partner-Trinity Optics,Chennai/ Lecturer-SRIHER

Registration Closed

View