About FAHS
---
Welcome to the Faculty of Allied Health Sciences, where diverse knowledge, information and education camouflage to make better humans for the globe.
Faculty of Allied Health Sciences was started in the year 2004 with a motive of giving the best education and training in the field of Allied health sciences and from then on we are growing enormously not only in student strength but also in terms of its quality and dynamicity.
We at FAHS are dedicated to make our students excel in academic and life skills ,the most needed in this fast changing world.
The infra structure,clinical exposure,hands on training,upgradation of techniques and teaching methodologies are the key to outstanding performances by our students.Extensively available book and international journals opens up the new possibilities in different streams of study.
With a motive to inculcate social responsibility many extra curricular activities like Community outreach programmes,NSS,RRC have been initiated and done successfully.
Join us,be prepared for an exciting college Life and an assured great future!!!
Our Strengths
Strict adherence to curriculum
Qualified and experienced faculties
All around and integrated development plan
Comprehensive study materials and notes
Collaboration with industry for new courses to serve the demand of industry
Allied healthcare job opportunities continue to increase every year
Can learn practical medical techniques that advance your education and skills when getting trained for other medical careers.
Short training programs make these careers suitable for people who are looking for a career change.
Training for allied health professions is often less expensive than a traditional college education.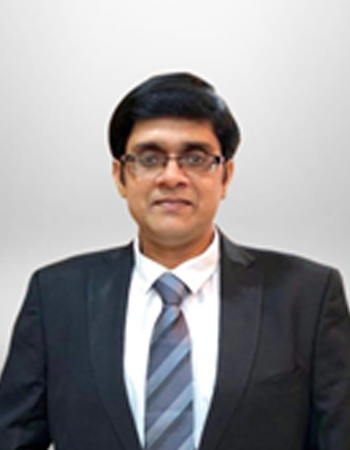 Dr.B.Sendilkumar
Dean-FAHS